Getting Started
Know what you are looking for. It is so much easier to find the right home if you have a clear idea what it is you are looking for. Here are some of the things you may need to consider to help you find your dream home. They are as follows:
Price range
Type & size of home
Age of the home
Schools and distance to them
Amenities and distance to them
The type of neighborhood
If you know only a few of items listed we can help you find the answers to the other important considerations in choosing the right property for your needs.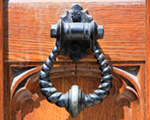 Mortgages
Once you have a clear idea of what you are looking for you will need to find out what amount of mortgage you qualify for. Today many people prefer to obtain a pre-approved mortgage when looking for a home so they can move quickly when they find the right property for their needs. Also another advantage to establishing a pre-approved mortgage is it will guarantee your interest rate from rising for a determined amount of time. This will allow you to place an offer and know what the costs will be.

Should you require our help, we can work with you and your financial institution to ensure you have the right financing options available to you to purchase your home. If you do not have a financial institution to work with, we can find you the right mortgage professional to assist you with all your home purchasing requirements.
Making an Offer
When it comes time to make an offer, we will provide current market information, which will aid us in drafting your offer.

We will communicate the offer, sometimes known as an Offer to Purchase, to the seller, or the seller's representative, on your behalf. Sometimes there can be more than one offer on a property. If this happens, we will guide you through this process as smoothly and stress free as possible.

Firm Offer to Purchase
This is the most preferred by the seller because it means that you are prepared to purchase the home without any conditions. If the offer is accepted - the home is yours.

Conditional Offer to Purchase
This type of offer means that you have placed one or more conditions on the purchase, such as "subject to home inspection", "subject to financing" or "subject to sale of buyer's existing home". The home is not yours until all the conditions have been met.

Acceptance of Offer
We will present your Offer to Purchase at the earliest possible opportunity. The seller may accept the offer, reject it, or submit a counter-offer. The counter-offer could be in reference to any number of factors, including the closing date and/or the purchase price. The offers may sometimes go back and forth until both parties have agreed upon an offer or until one or the other ends the negotiations.
Organized Move
There are many articles and books dedicated to organizing your move. Most if not all of these sources cite twelve things you can do to ensure a smooth move to your new home. They are as follows:

Use It or Lose It
As they say you don't know what you have until you have to move it. So we recommend that you have a garage sale to get rid of items you no longer have use for. For all clothing and other items still in good shape we would suggest donating these items to Good Will or any other charitable organization that can make good use of these items.

Make a List
Number every box and keep record of them in a booklet with contents of each box. This will save time and money, not to mention a lot of unneeded frustration looking for something.

Have Plenty of Supplies
You will need more boxes than you think. You can return un-used boxes to the supplier when the packing is complete.

Wardrobe Boxes
Measure the length of each closet in the house you are moving from and determine from these measurements how many wardrobe boxes you will require. It is a very quick and efficient way to clear all your closets and pack any bulky items such as pillows and duvet covers.

Color Code Boxes
For each room in your new home allocate a color that will correspond to color coded boxes that will go into that room. This makes it much easier and faster for the movers to unload all your boxes. This will save you both time and money.

Group Items
Try to keep your entire stereo, TV wiring and components together. The same is true for bathroom items or kitchen utensils and flatware together. This will also save you time in setting up each room properly.

Think and Pack Before Moving Day
Try to figure out what you will need once you are at your new home such as packing out of season clothing away. Pack as much as you can prior to moving day, as this will save an immense amount of time on moving day. The less the movers have to pack the less you will have to pay them.

Cleaning Supplies
Put together a cleaning kit so you can clean each room as it is emptied of its contents. Doing the windows and anything else prior to moving day will help as well. The same kit can be used when you are moving into your new home.

Valuables & Important Papers
We suggest you move all these possessions personally. If you have a safety deposit box, this is ideal. If it is a long move, we suggest everything together in a box that stays with you. It would be wise to check your insurance coverage with your Broker.

Use Your Luggage
Utilized your luggage for each family member's person items that they will need almost immediately after moving into your new home.

Contact Local Utilities
Contact 30 days in advance of your move to set up you accounts

Plan Ahead Build an overall 30-day moving plan so no detail is forgotten on moving day. There are many free moving plans on the Internet to choose from but this is one we like to use.
Utilities
Horizon Utilities
Reliance Home Comfort
Union Gas
Cogeco
Bell
Rogers
Taxes
Ontario Land Transfer taxes are levied on properties that are changing hands in a sale. The buyer of the property is responsible for this tax. Speak to your financial institution or give us a call and we can answer any question you may have regarding land transfer taxes.

Ontario Land Transfer Taxes
Up to $55,000 x .5% of total property value
From $55,000 - $250,000 x 1% of total property value
From $250,000 - $400,000 x 1.5% of total property value
More than $400,000 and up x 2% of total property value