Mission Statement
We are committed to using our extensive knowledge and experience to finding you not just a house...but the right home, for you and your family. We will guide you through the entire buying/selling process that will be friendly, responsive, thorough, and as stress free as possible.
About Us
As a mother & daughter team with RE/MAX Escarpment Realty Inc., Pat and Karen have over 50 years of combined real estate experience right here in Dundas, and have sold many clients their first home, their dream home, and their "empty nester" home. Some clients have purchased and sold all three, utilizing Pat and Karen's sharp negotiating skills and their ability to find the right property for their client's real estate needs. With a passion for what they do, this dynamic duo pride themselves on developing a lifelong relationship with each of their clients, guiding them through every step of the buyer/seller process, and working hard to make this experience as stress free and as enjoyable as possible.

As top real estate professionals in Dundas, Pat and Karen know well the importance of caring for each and every client, not just because they are their clients, but more importantly, they become their Dundas friends and neighbors.


Pat's Profile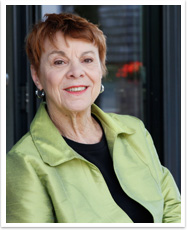 A respected Real Estate Professional since 1971, I am a life long resident of Dundas who has deep roots in the community. A proud supporter of all things Dundas, I am proud to say that I have a respected track record with peers and clients. Honesty, integrity and treating clients as if they were part of the family is the way I do business. My intention has always been to offer exceptional service. I have always tried not to be just about real estate, but to be about relationships and help people fulfill their dreams. Known for my candor and my outgoing attitude, these particular qualities are especially valuable in my role as your representative in the local market - because I will settle for nothing less than the fulfillment of all your wishes and goals when it comes to buying or selling a home in the wonderful area of Dundas.

Sincerely,


Karen's Profile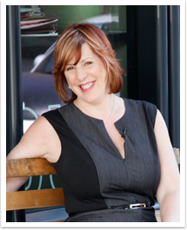 As the second generation of Lilja's to sell Real Estate in Dundas, and the surrounding area, I have a passion for real estate and my clients ... whether it is your first home or your last. My goal is to guide you through the process while taking a personal approach, using our "small town" personality and warmth to put you at ease when you are dealing with your most important investment.

My clients say that I am someone they can trust and a good listener, and when necessary, a problem solver. We offer committed service from start to finish, and are with our clients every step of the way in the buying and selling process. We take our time finding the right house to make the right move. We are here to make life long clients, and hopefully in the process, good friends. Many satisfied, and repeat customers, as well as personal referrals, reflect our success throughout the Dundas area.

We pride ourselves on providing the best possible service as we are committed to the same honesty and integrity that is associated with the Lilja name. As a long term resident of Dundas, I am highly qualified to find you a home that is a perfect fit for your needs, and sell your existing property to those who might not be familiar with the area. I look forward to being of service to you, whatever your needs.

Warmest Regards,